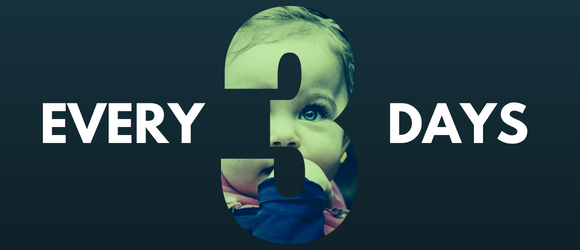 Dear Champion of Parental Rights,
Heartbreaking. Unjust. Shameful.
These are just a few of the words that come to mind when I consider the shocking violation of parental rights in our country.
I think of a three-year-old Colorado girl who was strip-searched while attending day-care, without a warrant and without her mother's knowledge. The Federal District Court for Colorado ruled that the mother's right to be informed and give consent was not a clearly established constitutional right, and neither was her daughter's right to bodily privacy. With your help, the Parental Rights Foundation got involved by filing a "friend of the court" brief to highlight the painful fact that intrusions like this irreparably and unnecessarily damage children and families. However, the damage to this young girl and her mother can never be reversed.
I think of teen Justina Pelletier, placed in the custody of Boston Children's Hospital because their doctors disagreed with the diagnosis of the girl's family doctor. It took sixteen months for Justina to be returned to her fit and loving parents. By then her health had greatly deteriorated, and sadly she has yet to recover (if she ever will). The State of Massachusetts caused great physical, mental, and emotional damage to this girl and her family by removing Justina from her parents' care.
I think of the 14 children from Georgia who were separated from their parents for up to 148 days when they made an emergency stop on the way home from a church conference. Without any evidence or justification, a Mississippi child services investigator accused the parents of "child trafficking" when some of the kids decided to raise money for their church dance team. That one over-zealous allegation took 148 days to unravel, and while the Parental Rights Foundation has sued on behalf of those families the truth is that even if we win the families will never be the same.
But these are just a few of the thousands of families CPS unnecessarily investigates each year. According to federal data, some 83% of all such investigations ultimately prove unfounded or unsubstantiated. That's roughly 7 out of every 8.
This spring, an international outcry arose from an Associated Press report that roughly 2,000 children had been separated from their families by U.S. Customs and Border Protection (CBP) between April and June.
The world was shocked that 2,000 immigrant children were separated from their parents in a span of two months. But they're ignoring the fact that 2,000 American children are taken from their families every three days.
---
Every Three Days.
Every three days, 2,000 children are taken from the safety of their home. Every three days, 2,000 children are ripped from the loving arms of their parents. Every three days, 2,000 children lose their sense of security, the belief that their parents can protect them from anything.
Roughly half of the children removed from their homes will eventually be returned, but even when they are the damage has been done. Many of these children will suffer from depression and other mental illnesses later in life. Studies have shown that children who spend time in foster care will have higher rates of teen pregnancy, lower graduation rates, and higher rates of incarceration into adulthood. In short, even after the child is returned, neither they nor their families will ever be the same.
It took nearly two months for CBP to interfere in the lives of 2,000 children, but Child Protective Services (CPS) irreparably damages the same number of children every three days.
Current legal protections for families are simply insufficient to keep CPS from taking our children from innocent homes.
We know parents have the right to care for their child before anyone else. The law has traditionally assumed that most fit parents know what is best for their child. Our current system, however, gives the government too much power to easily infringe upon these parental rights. Courts too often violate and ignore your right to care for your child, giving that power instead to total strangers. While no parent has a right to abuse or neglect a child, every fit parent has the right to care for, love, and protect their child.
Likewise, every child has the right to be cared for and loved by their own fit and loving parents.
---
It Is for This Very Reason That American Parents—Like You and Me—Need the Constitutional Protection of the Parental Rights Amendment.
With your help and support, we have been fighting to secure these rights in the text of the Constitution. When it's adopted, the Parental Rights Amendment will ensure that our parental rights receive the respect, legal protection, and due process they deserve.
Together, we have accomplished great things over the past few years. Because of your support, our online presence and visibility in Congress have grown as we continue to make our mission known and supported by more Americans.  With your help, we have reintroduced the Amendment in both houses of Congress. And now thanks to you we are starting to see additional cosponsors added to the Amendment's list of supporters in Washington.
Our Founding Fathers understood that parental rights were inalienable; they couldn't even imagine having to spell that out. And for decades our legal system agreed. In 2000, however, the Supreme Court's decision in Troxel v. Granville introduced a new level of doubt and ambiguity: just how important are parental rights, and how much protection do they need? The Court's splintered decision introduced a new ethereal standard of "some special weight" as the amount of respect your rights are due. It's no wonder lower courts since then have been unable to sort out just how much—or how little—that might mean!
So here's what we do: we fight to restore and protect our fundamental rights.
That is why my team went into Washington on Wednesday, June 27. In an effort to ensure that all our rights are protected, we talked with a number of congressional offices, making your lawmakers aware of the need for the Parental Rights Amendment. We made great progress and expect to see a number of these Congressmen agree to co-sponsor our Amendment when Congress reconvenes in September.
But we could only accomplish so much because of generous supporters like you.
On our D.C. Blitz Day, we were not alone in our efforts. Across the nation, many citizens just like you called their representatives' offices and encouraged them to support the Parental Rights Amendment. Because of your efforts, we expect to see new cosponsors sign on soon.
Just as important were the people who donated during the Blitz week and who have graciously continued to donate to ParentalRights.org over these past years. Your decision to partner with us has kept our organization alive and our efforts effective. To both our donors and our volunteers like you, we say, "Thank you for your faithful hard work!"
We have gotten Congress's attention. We are opening their eyes to the families being separated right in their own back yards. But we need your continued support to spread the word to more concerned citizens, to drive the message home in Congress, and to make the necessary changes in our law.
The simple truth is that without you, we will not be able to help any of these families.
Would you partner with us so that innocent parents will no longer have to live in fear of losing their children? With your generous donation today, we can continue to work toward keeping these families together.
Won't you give your best gift today?
Thank you for standing with parents throughout our nation—parents just like you and me—as we fight for our parental rights.
Sincerely,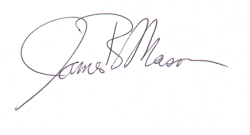 James R. Mason, Esq.
President
Share This

P.S. Your investment in the Parental Rights Amendment will keep families together. By supporting the primary right of loving parents to the care and custody of our children, you are sending a strong message to Congress—fix this problem in our law! Your generosity in the past has enabled us to accomplish so much. Now we're counting on you to make a generous investment today, to halt the unnecessary separation of loving parents from vulnerable children. Please act now; some families can't afford to wait another three days.