Time to Take Action in Your State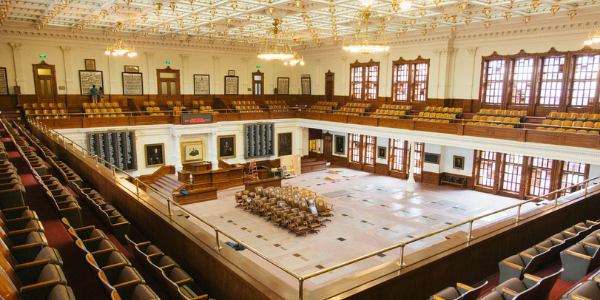 It is time to take action!
As I reported last week, the American Legislative Exchange Council (ALEC) voted unanimously to adopt our model bill to end anonymous reports to child abuse hotlines, replacing them with confidential reports instead.
That makes right now—and these next 2-3 months—the ideal time to reach out to your state lawmakers and ask them to champion this bill in the upcoming 2022 legislative session.
Many states have pre-filing requirements, which means a bill must be filed in November or December to be considered when the session starts in January. So even though 2022 seems a long way off, the time to get started is now.
ALEC and the Strength of Our Model Bill
ALEC is the largest gathering of conservative state lawmakers in the country, with more than 500 legislators attending this year's conference. So if you have a conservative state representative (or assemblyman or delegate) or senator, there's a very good chance ALEC's endorsement of the bill will be important for them to know.
And if your lawmakers are Democrats, ALEC's endorsement will mean they should have no trouble getting assistance and support from across the aisle.
The model itself, which will require your state's child abuse hotline to get personally identifying information from anyone calling in a child abuse report, should be appealing to those on both sides of the aisle.
As it stands, anonymous reporting can be used to "weaponize" the child welfare system. With a single anonymous phone call, an angry ex, a jilted lover, or a jealous family member can wreak havoc on the lives of an innocent family. Their spite will waste the time and resources of an already-overworked system that could have been spent finding and addressing actual abuse instead.
By requiring identifying information from those who call, your state can greatly reduce the number of knowingly false calls, freeing up those resources—and those innocent families, as well.
What to Do Now
To take action, simply download the model bill here, then email it to your state senator or representative and ask them to please consider championing this measure in the coming session.
Then, please take a moment also to email me, Michael@parentalrights.org, and let me know who you've reached out to and in what state. That will let me coordinate efforts among volunteers in the same state. You can also feel free to ask any questions you may have along the way.
Of course, a lot of states still have not passed a law to provide due process before a name gets on the child abuse registry, which was addressed in our model presented to ALEC last year. You can find that model here and share it with your lawmakers as well.
Together, we can bring positive change for America's families, one state at a time.
Let's get started in your state, shall we?
Sincerely,
Michael Ramey
Executive Director