State Victories, but Challenges Remain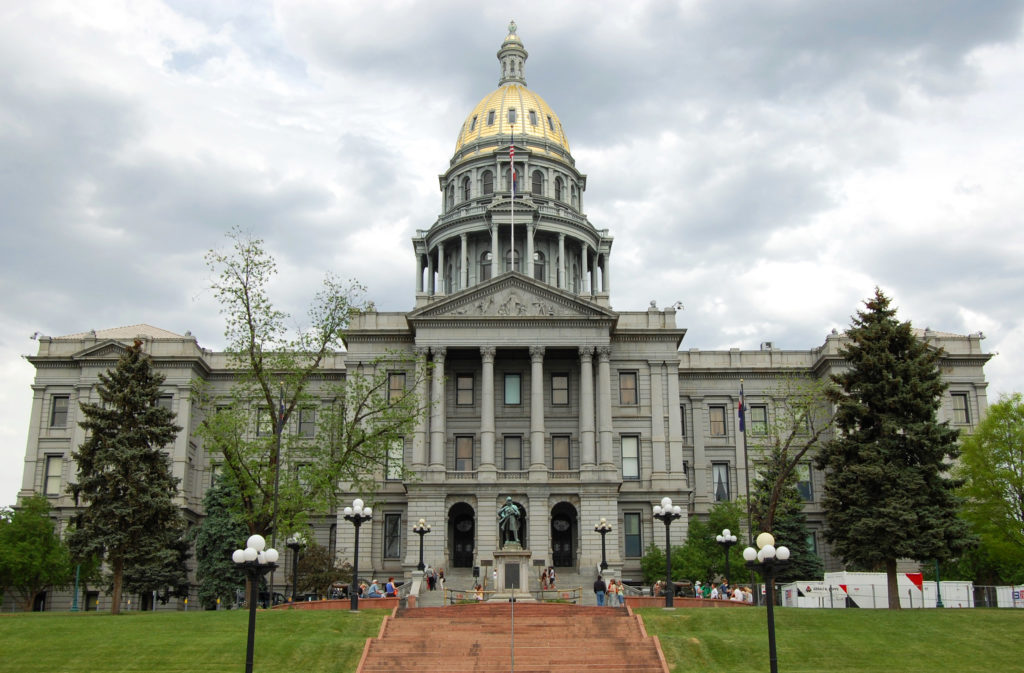 So far 36 state legislatures have wrapped up their 2019 legislative sessions, with six more to adjourn by the end of the month. So, what has 2019 brought at the state level? And where do we stand in the remaining eight states?
To sum it up, we have seen a number of victories—mostly defeats of bad bills, but a couple of positive changes, too—but several challenges remain.
Bad Bills Died
Bills in several states would have removed the religious or philosophical exemptions regarding childhood vaccinations. Such exemptions are important in allowing parents to exercise the right of informed consent on behalf of their minor children.
HB 19-1312 in Colorado and HB 3063 in Oregon died with the adjournment of their respective legislatures. (HB 1520 in Minnesota is in a similar position, except the legislature can take it up again if called into special session later this year.)
Unfortunately, similar bills passed in Washington (HB 1638) and Maine (LD 798), over our efforts and objections.
But in other areas we saw key victories.
Nevada's AB 430 would require home visits for the parents of every newborn. However, champions of familial privacy and parental rights forced lawmakers to amend the bill to remove that requirement. In its amended version, the bill authorizes a study of early childhood home visits by the Legislative Committee on Child Welfare and Juvenile Justice, but does not mandate that families participate.
Iowa's HF 272 also sought in-home visits for the parents of new infants, but was killed in committee.
New York's S 298a would require that all children born after January 1, 2008, receive the human papillomavirus (HPV) vaccine. That bill died in committee, too.
Finally, a Texas bill (HB 575), which would have opened the door for more grandparents to sue fit parents for access to child visitation, failed to pass before the session adjourned. (We support the role of loving grandparents as an aid to or in the absence of fit parents, but where the parents are fit, their authority trumps that of other relatives. This bill would have put a strain on that parental role.)
Good Bills Also Died
Unfortunately, most of the positive bills put forth this year also died when the session ended.
Two separate "Parents' Bill of Rights" efforts ran out of time, including HB 1171 in Florida and SB 152 in Kentucky.
Each of those states also introduced but failed to pass a resolution (Florida SB 1726 and Kentucky SCR 106) that would call on Congress to pass the Parental Rights Amendment.
But the same kind of resolution was adopted in Oklahoma, whose House passed SCR 1 on April 3. This makes Oklahoma the seventh state urging Congress to take this important step to protect parents' rights permanently.
Challenges Remain
While most of the country can therefore breathe a sigh of relief (at least most of the parental rights you had in January are still intact in June) there remain seven states with year-round legislatures and another—California—that adjourns in September.
And in those states, there are still some challenges to be faced.
First, Pennsylvania has a proposed Parental Rights Amendment resolution (HB 508) similar to the one passed in Oklahoma in April.
Pennsylvania also has two proposals that would support parental rights, including HB 286 (to provide for informed consent related to vaccinations) and HB 1022 (limiting the things child welfare agencies can call "neglect).
HB 1022 was referred to the House Committee on Children and Youth on April 2, and HB 508 (the resolution) was sent to the same committee a week later. HB 286 has been in the Committee on Health since January.
While the lack of movement on any of these may seem discouraging, plans on in the works to hold a rally this summer urging lawmakers to advance these measures in this session.
AB 248 in Wisconsin, which would remove religious or philosophical exemptions for vaccinations, was referred to the Committee and Constitution and Ethics upon its introduction on May 29. We will watch this bill closely as it threatens a parent's right to make decisions for their child's welfare.
And then there is SB 276 in California, the most draconian proposal we have seen in the area of vaccinations.
California passed a bill in 2014 (then SB 277) that removed all philosophical and religious exemptions for vaccines. Under SB277, evert child must be vaccinated before they can exercise their constitutionally-protected right to a public education, unless they receive a medical exemption.
But for some in the legislature, the government still doesn't have enough control. So this year Senator Pan introduced SB 276, which would allow only medical exemptions approved by the State Department of Health. Even a parent and their child's pediatrician together would not be worthy to make the best medical decision for the child.
Since California's legislature is in session until September 19, the battle over SB 276 will likely rage all summer. But as we have written to the legislature there, we remain committed to the right and ability of fit and loving parents to make the best medical decisions for their own individual children.
Stay Alert
So if you live in California or one of the seven states with year-round legislatures (Massachusetts, Michigan, New Jersey, New York, Ohio, Pennsylvania, and Wisconsin), stay alert for additional notifications whenever action may be needed to preserve parental rights.
Together we can be victorious in empowering parents, protecting children, and preserving families. Thank you for standing with us!
Sincerely,
Michael Ramey
Executive Director