Parental Rights Amendment Introduced in Congress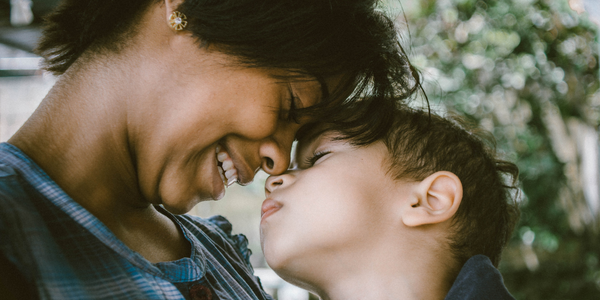 I am excited to announce the introduction of the Parental Rights Amendment to the US Constitution in Congress! In addition to our work across the nation to defend families and parental rights through litigation, state legislation, and other advocacy, we are pulling the Amendment off the back burner and ramping up a new effort in Congress led by Representative Debbie Lesko, a Congresswoman and mom of three from Arizona. I'm including our press release below, and after that a call to action.
Parental Rights Amendment Introduced in Congress
FOR IMMEDIATE RELEASE // October 18, 2022 // Washington, DC – Rep. Debbie Lesko (R-AZ) today introduced in the US House of Representatives an amendment to the United States Constitution. The Amendment would enshrine the traditional liberty of parents to direct a child's upbringing, education, and care as a fundamental right.
Lesko, who heads the Protect Kids Caucus in the House, believes protecting this traditional role of parents is key to keeping children healthy and safe. "Parental rights are under attack across our nation," Lesko says. "I am pleased to have the support of ParentalRights.org in introducing this crucial amendment to the US Constitution to enshrine parents' fundamental right to have a say in their children's education, and I will continue to advocate for protecting children and empowering parents in Congress."
Will Estrada, the president of ParentalRights.org and the Parental Rights Foundation, declared, "The Supreme Court has recognized parental rights for a century, but parental rights are just too important to be left to Supreme Court precedent alone. This Amendment will enshrine these traditional rights in the black-and-white of the Constitution, preserving that parental role for generations to come. We are honored to work with Rep. Lesko to protect children by making this Amendment a reality."
"The Supreme Court in 1923 said 'the child is not the mere creature of the State,' but many of today's bureaucrats have lost sight of that," says Jim Mason, chairman of the board for the Parental Rights Foundation and ParentalRights.org. "This Amendment will permanently codify that precedent and restore a proper respect for the vital parent-child bond in America."
The House joint resolution to introduce the Amendment will receive a bill number in the next couple of days. It marks the eighth straight Congress in which the Amendment has been introduced.
Media inquiries can be directed to Media@parentalrights.org.
Call to Action
Right now, you can promote the Parental Rights Amendment in Congress by encouraging your own US representative to sign on as a cosponsor to the resolution. Here's how you can help:
1. Once it's available, check the current list of cosponsors at Congress.gov to see if your representative is already a cosponsor. If not, proceed to step 2. (The list won't be available for a few days. Until it is, you may assume your lawmaker is not on it and proceed to step 2.)
2. Find your representative's contact information here.
3. Email or call your representative's office. Tell their staff that you are a constituent and that you are urging your member of Congress to contact Bobby Bravo in Rep. Debbie Lesko's office to sign on as a cosponsor of the Parental Rights Amendment. (We'll provide the bill number here as soon as we have it, too—that will help.)
Your message can simply be something like this:
I live in Rep. _____'s district, and I value the role of parents in the life of a child. I'm calling to urge my representative to contact Bobby Bravo in Rep. Debbie Lesko's office and sign on as a cosponsor of the Parental Rights Amendment. Parents, not the government, have the fundamental right to decide what is best for their child. Please sign on to cosponsor this vital safeguard for my children and for America's families.
And that's it!
Thank you for standing with us to promote the Parental Rights Amendment and empowering parents for the protection of their children!
Sincerely,
Michael Ramey
Executive Director