Losing the Children She Tried to Protect

"Innocent until proven guilty" is a cherished principle of our justice system here in America.
Unfortunately, it doesn't always seem to apply to parents like you or me, as Tennessee mom Tori Harper recently learned the hard way.
---
She Reached Out to a System Designed to Help Children, and Suddenly Found Herself Its Victim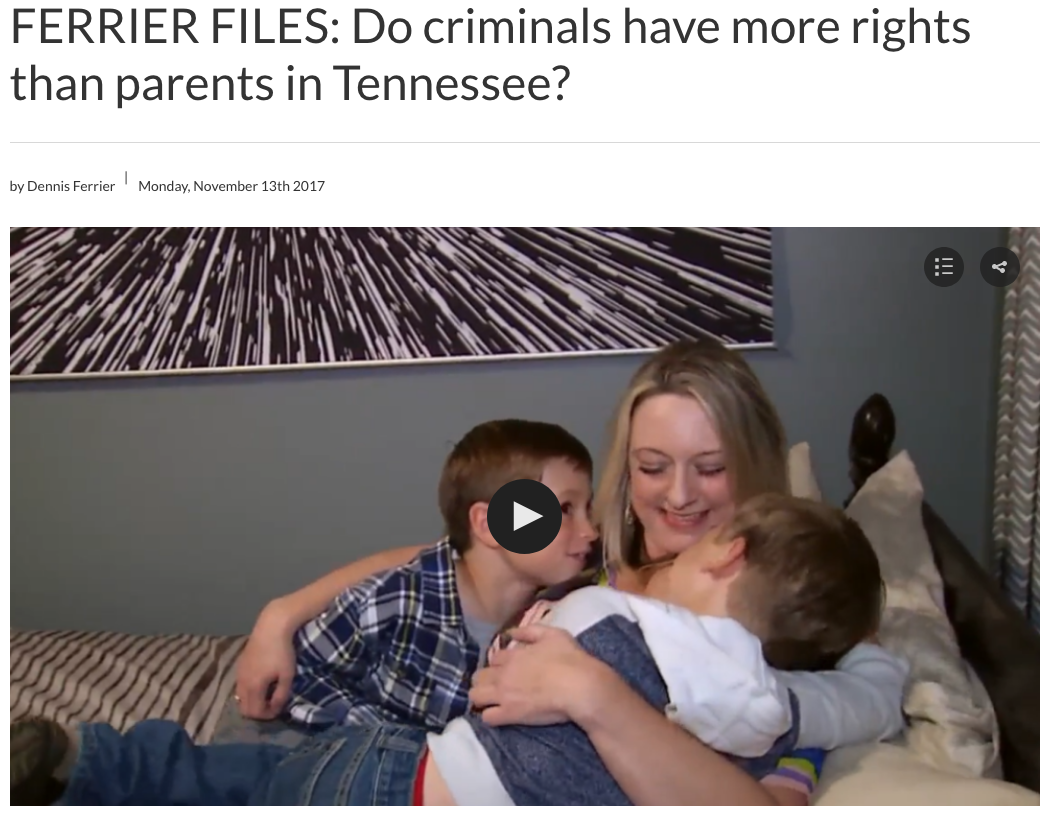 According to a November article at WZTV in Nashville, Tori shares custody of her two boys with her ex-husband. One day, the 3-year-old came home and told his mom something inappropriate had happened to him when he was with his father. Tori reported it to the Tennessee Department of Child Services (DCS) as required under state law.
What happened next was a nightmare for this single mom and her two boys.
Interrogated for hours by DCS officials, with no video record and no attorney present, Tori soon realized it was she, and not her ex-husband, who was the focus of the investigation!
There was no allegation against Tori. The only report filed was the one she filed regarding an event at her ex-husband's house. Yet, DCS demanded she surrender her children on the spot (to her parents), for the duration of the investigation.
DCS in its effort to deprive Harper of her parental rights claimed she was mentally unstable and unfit to have custody of her boys.
The assault on the Harpers continued when the whole family went back to court. Judge Guffee ordered Tori and her parents (who were fostering the boys at the time) to all be drug tested. None of them had any history of drug use!
On the designated day, while Tori and her mom were getting drug tested, police arrived at the home with a new order from the judge and removed the children from their grandfather to state foster care.
As the police were driving Tori's oldest son away, he reports they told him that they had to come and get him because his grandpa no longer wanted him.
Tori, who had not been accused of any kind of abuse or neglect, who had already had to send her two little boys to her parents, now lost them to foster care with strangers.
---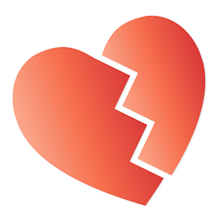 Separating Innocent Families Does Far More Harm Than Good
Rosalind D. Folman in her journal article, "I Was Tooken": How Children Experience Removal from Their Parents Preliminary to Placement into Foster Care, writes, "The events of the day of placement constitute a crisis for the children because everything in their lives changes and the children are overwhelmed with feelings of abandonment, rejection, worthlessness, guilt, and helplessness." (emphasis added) No wonder the boy was crushed by the officer's words!
---
Tori Finally Got the Chance to Fight Back
She got an independent psychological evaluation, which she passed with flying colors. She gathered doctors, dentists, school records, report cards, and the high test scores of her two boys. She created an ironclad picture that she was not just a fit mom, but a great mom. DCS had no choice but to dismiss the case, and Judge Guffee returned the children to Harper.
---
It's Our Turn: Help Grow an Army Too Strong for Congress to Ignore
This innocent, loving mom could have been any one of us! What happened to Tori and her family should never have happened in the first place, and it should never happen to anyone again. That's where the Parental Rights Amendment comes in: it will elevate the level of respect for parents' rights and make the standard clear.
We can never guarantee abuses of the system won't take place, and this was clearly an abuse. There are many good investigators and good judges out there who would never treat an innocent family this way.
But we can make sure those who do commit these abuses can't hide behind "qualified immunity" laws, claiming they didn't know any better. The Parental Rights Amendment will leave them without excuse.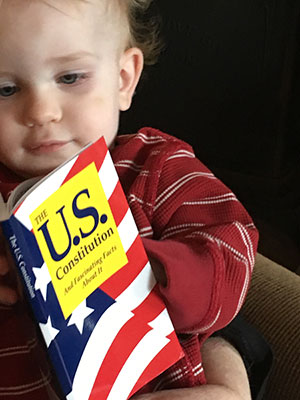 Last year, the Parental Rights Amendment was introduced in both houses of Congress for the first time since 2014. Now, we're past the halfway point for this session and pushing harder than ever to move the Amendment forward. The clock is ticking!
So please take a moment right now to sign the petition to Congress to pass the Parental Rights Amendment, and to share Tori's story with your family and friends, urging them to join you in supporting parental rights by signing the petition as well.
Together we can grow an army too strong for Congress to ignore, and with that army we can secure parental rights for ourselves and all future generations.
Thank you for standing with us.
Sincerely,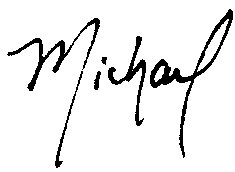 Michael Ramey
Director of Communications & Research
Share This