Can a Trip to the Hospital Turn into a Custody Battle?
Can a trip to the hospital turn into a custody battle? For Justina Pelletier and many other families, the answer has been, "Yes."
Michelle Malkin recently revisited the family of Justina Pelletier to expose this story we followed closely a few years ago: when a hospital calls in the state to override parental rights. It still matters now because, as Malkin states, "It's still happening."
These short clips from the episode (the full episode is available on CRTV.com) share glimpses into parental rights (or lack thereof) in medical settings. We encourage you to watch them and to share with your friends. Parents need to know what is happening.
As Michelle Malkin points out, "This is what I think is what is so shocking and chilling for any parent in America: That they could bring their child in to be treated for the flu and then have that child stripped from them..."
Please share with your friends and, if you're able, make a donation to help propel the Parental Rights Amendment forward. As Justina says in the last video above, this overreach "has to stop."
Sincerely,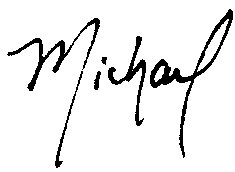 Michael Ramey
Director of Communications & Research
Share This

..and be sure to share this page with your friends and encourage them to take action as well!
Share This

Take Action to Protect Parental Rights
2. Call your Congressman.
The Parental Rights Amendment is currently in the U.S. Senate, and is being introduced in the U.S. House. We need you to call your representative today and urge them to sign on as original cosponsors to the Parental Rights Amendment, and then to encourage your friends to call too!