Parental Rights to Overcome Disability Discrimination

Efforts Are Underway This Year to Significantly Improve the Legal Landscape for Parents with Disabilities.
Current Disability Discrimination in Parental Rights
For decades, parents with disabilities have entered the courtroom with the deck stacked against them. The Christopher and Dana Reeve Foundation reported in 2016 that "35 states include disability as grounds for termination of parental rights," and "in every state, disability of the parent can be included in determining the best interest of the child" (emphasis added).
Such laws are manifestly unfair on their face. Yet, they are constitutionally acceptable based on a shameful ruling by the Supreme Court in 1927. In its eugenics-era Buck v. Bell decision, the Court declared, "It would be better for all the world if…society can prevent those who are manifestly unfit from continuing their kind." Sadly, this deplorable decision to rob persons with disabilities of the Fourteenth Amendment rights others enjoy "to marry, establish a home and bring up children…." (Meyer v. Nebraska, 262 U.S. 390 (1923)), has never been overturned.
Efforts to Remove the Disability Discrimination
It is partially in response to the current tragic state of affairs, first called to our attention by the National Federation of the Blind (NFB), that Section Four was added to our proposed Parental Rights Amendment in 2015. That section, which would correct the error of Buck v. Bell when the Amendment is adopted, provides:
"The parental rights guaranteed by this article shall not be denied or abridged on account of disability."
Now our allies at NFB are working on another, more limited but immediate solution. Their state-level chapters have introduced bills in a number of states to remove this unfair disadvantage (one state at a time).

 August 2017 photo of ParentalRights.org's Will Estrada and President Jim Mason, along with Dylan Hedtler-Gaudette and John Paré of National Federation of the Blind
In Oregon, for instance, SB 1526 would amend Oregon law regarding the termination of parental rights to include a provision that "[t]he court may not consider a parent's disability, as that term is defined in the Americans with Disabilities Act of 1990, unless the parent's conduct related to the disability is of such nature and duration as to render the parent incapable of providing proper care for the child or ward for extended periods of time." (Internal citation omitted.) This measure, which passed the Oregon Senate on Feb. 9 and is in the House Human Services and Housing Committee, would remove the ability of a judge to use a parent's disability alone as grounds to remove their child.
Virginia's HB 491 would have provided that "[a] parent's disability shall not serve as the sole basis for the denial or restriction of custody or visitation," nor as grounds to deny a prospective parent's right to adopt a child or serve as a foster parent. Sadly this bill was left in the Courts of Justice Committee, but the effort may be renewed next year.
"[S]ome disabled parents in Virginia and across the U.S. are having their right to raise a family denied," Delegate Dave LaRock, one of two lead sponsors on the bill, said in a statement for ParentalRights.org. "This [bill] will be a high priority for me in the 2019 session."
Delegate Todd Gilbert, the other sponsor, added, "This is too important to let it go uncorrected."
HB 891 in Georgia provides that blindness may not be used to discriminate against a parent in a custody decision. In Hawaii, SB 2208 and its companion bill, HB 1928, offer the same provision. And while we would like to see these measures apply equally to parents with whatever disability (and not just blindness), any step in the right direction is welcome.
In Nebraska, LB 845 would put parents with disabilities on equal footing with all parents in questions of custody. The measure reads in part, "A parent's disability shall not serve as a basis for denial or restriction of custody in family law matters when the custody is determined to be otherwise in the best interests of the child." And while ParentalRights.org does not usually take sides in parent-versus-parent legislation or court battles, we favor this bill as another step in the right direction: toward the recognition of the parental rights of those parents with disabilities.
Action Items
If you live in one of the states with an active bill (Oregon, Georgia, Hawaii, or Nebraska), contact your state lawmakers and ask them to support your state's bill to protect the rights of parents with disabilities.

If your state doesn't have an active bill

(and isn't Virginia, where a bill was already introduced),

please let us know at

info@parentalrights.org if you become aware of any such bill in your state legislature.
Regardless of where you live,

please share this email

with your friends and family so they, too, can contact their legislators, and so they can sign up to receive these parental rights notifications for themselves.
Thank you for helping us support bills protecting the rights of parents with disabilities. Raising the bar for the parental rights of those with disabilities also raises the bar for parental rights in general. Why would a court take seriously a "fundamental right" that cannot even survive a parent's disability? No, to truly protect these rights for any of us we must stand together and insist upon equal respect for all innocent parents, regardless of disability status.
Thank you for standing with us. Together, we can make a difference to protect our parental rights.
Sincerely,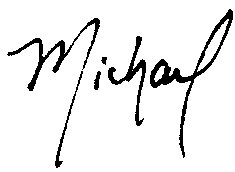 Michael Ramey
Director of Communications & Research
Share This