Call Today to Finish Big in Congress

Thanks to you, our amazing supporters, November was a tremendous month for ParentalRights.org.
Though the giving season has just begun,

your generosity on

#GivingTuesday

was overwhelming,

surpassing our goal by more than 60%!

Our new

CitizenGO petition

has allowed us to reach more concerned Americans with word about the threat to parental rights and the solution offered through the Parental Rights Amendment.
And, of course, we saw the Amendment itself introduced by Rep. Randy Hultgren and 15 original cosponsors (now up to 17!) as H.J. Res. 121 in the U.S. House.
Now, like you, we are getting ready for that time of year when things seem to both get busier and slow down for the holidays. (How does that always seem to happen?)
***Action: Call Before Congress Heads Home***
But before that break, we want this session of Congress to finish well for parents. And that means taking one more opportunity to contact your lawmakers about supporting the Parental Rights Amendment before they also go home for the holidays.
So please take just a moment right now, before you close this email, to call your member of Congress and ask them to sign on with Rep. Randy Hultgren as a cosponsor of H.J. Res. 121, the Parental Rights Amendment. It will only take a moment, but a lot of calls will be needed to cut through the din of tax reform on Capitol Hill. And each new cosponsor can move us closer to hearings in the Constitution Subcommittee and the House Judiciary Committee—both necessary next steps in the process.
Then take one more minute to urge your two senators to sign on to S.J. Res. 48 with Senator Lindsey Graham.
***Action: Continue to Remember the Children***
And, of course, if you would continue to remember the children and support ParentalRights.org with your end-of-year giving, that will empower success as well by allowing us to do even more to push the Amendment forward.
***Moving Forward to the Next Team Victory**
Together we can protect this and future generations of children by preserving the parental role with the Parental Rights Amendment. Thank you for standing with us and playing a part in our next major team victory!
Sincerely,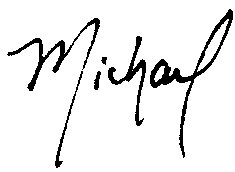 Michael Ramey
Director of Communications & Research
Share This