A Parental Rights Gathering Is Coming to the Pennsylvania Capitol Rotunda!
Be sure to invite your friends, as well as your state representative. Your lawmaker's contact info can be found here, and here's an invite to download, print, and mail.
Let's make sure everyone hears about the importance of parental rights and HB 1349!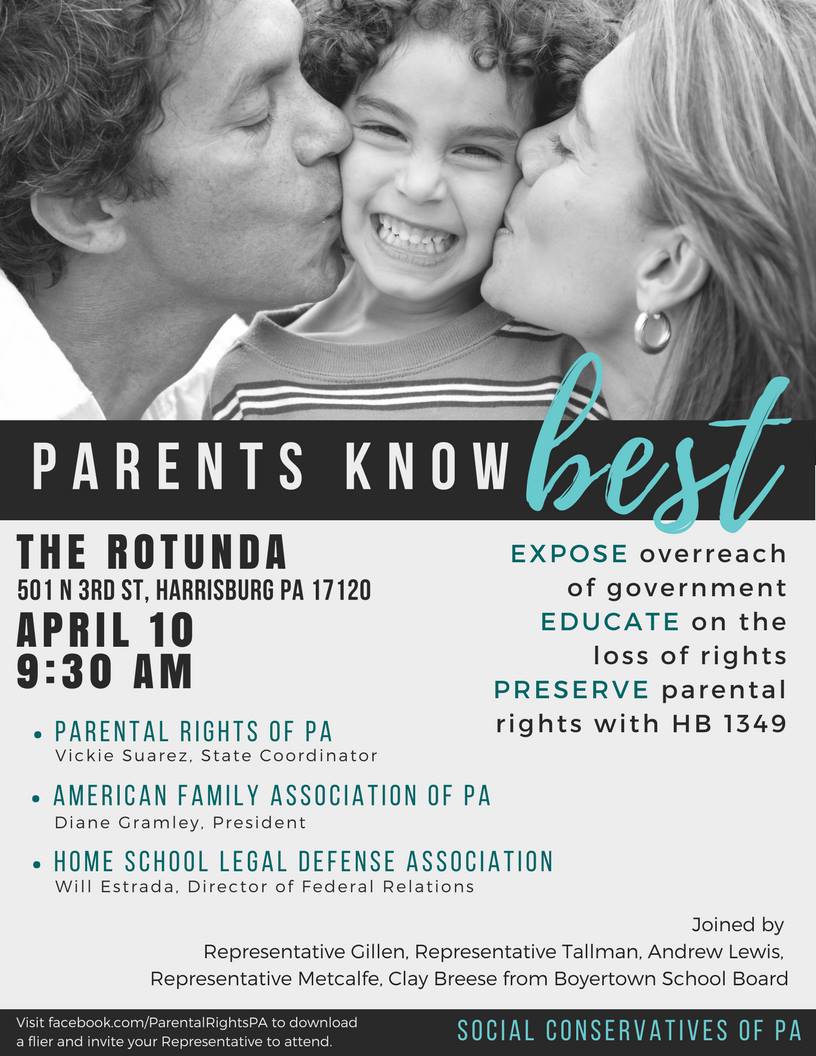 Please Share with Your Friends.