Parental Rights in Medical Settings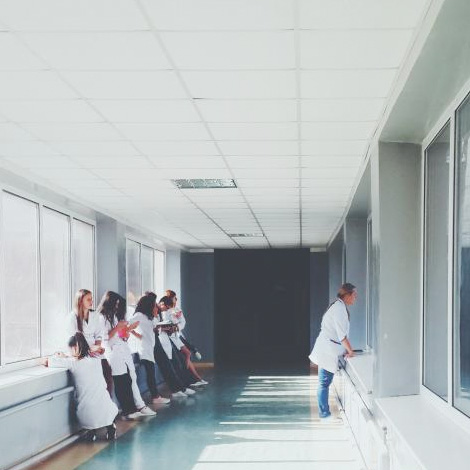 Think you have the right to make medical decisions for your child? Think again! This right is increasingly being taken away. We are seeing...
Removal of Children from Fit Parents During a Hospital Visit Due to a Disagreement or Question - Scroll down to view real stories of numerous legally fit parents who had their children taken away from them at a hospital.

Intrusive Investigations Without Evidence

- Despite legislative gains in some states, most judges still rubber-stamp intrusive investigations into homes where no evidence exists of abuse or neglect, just because one medical professional disagrees with the judgment of fit parents (and, often, other medical professionals!). We are seeing a rise in the number of appeals in which an earlier guilty verdict from a charge of "shaken baby syndrome" or "medical child abuse" has been thrown out. These appeals are rising as reports and expert witnesses show flaws in the science behind those convictions. Parent and child advocates like Diane Redleaf at the Family Defense Center in Chicago and law professor Maxine Eichner at the University of North Carolina are exposing the legal and ethical issues that arise when doctors act in a forensic role (gathering evidence against parents) rather than in the traditional care-giving role of their field.
An Erosion of a Parent's Rights to Make Medical Decisions - As wonderful as modern medicine is and as helpful as most doctors are, they are not perfect. Sadly, medical error is the #3 cause of death in our country according to a 2016 report. And even the best doctors are rarely in a better position than a loving parent to make the difficult decisions for a child.Yet even as the evidence is showing more and more the fallibility of the medical profession, states are heeding doctors' and pharmaceutical companies' urgings to clamp down on parents' rights in medical decisions. California in 2015 notoriously passed SB 277, a bill to remove from parents the right to make an informed medical decision regarding their child's vaccinations. Similar bills were introduced in 19 other states but failed to pass. Proponents of these bills, though, are undeterred, as evidenced by the number of states dealing with similar measures again this legislative session – already as many as 30.
Read Real Stories; Real Problems

A dangerous bill, Senate Bill 866, may come up for a vote at any time in the California Assembly, its final hurdle in the legislature. SB 866, Vaccine Consent for…
We need your help to stop S.B. 866, a bill that authorizes 12 year old children to consent to immunizations without their parents knowing about it or giving their consent.…
We need your help to stop S.B. 866, a bill that authorizes 12-year-old children to consent to immunizations without their parents knowing about it or giving their consent. This bill…