Parental Rights in Medical Settings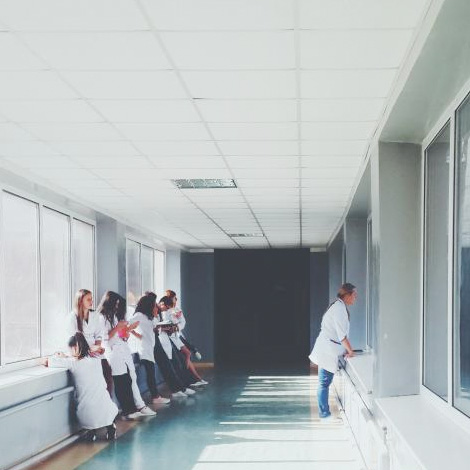 Think you have the right to make medical decisions for your child? Think again! This right is increasingly being taken away. We are seeing...
Removal of Children from Fit Parents During a Hospital Visit Due to a Disagreement or Question - Scroll down to view real stories of numerous legally fit parents who had their children taken away from them at a hospital.

Intrusive Investigations Without Evidence

- Despite legislative gains in some states, most judges still rubber-stamp intrusive investigations into homes where no evidence exists of abuse or neglect, just because one medical professional disagrees with the judgment of fit parents (and, often, other medical professionals!). We are seeing a rise in the number of appeals in which an earlier guilty verdict from a charge of "shaken baby syndrome" or "medical child abuse" has been thrown out. These appeals are rising as reports and expert witnesses show flaws in the science behind those convictions. Parent and child advocates like Diane Redleaf at the Family Defense Center in Chicago and law professor Maxine Eichner at the University of North Carolina are exposing the legal and ethical issues that arise when doctors act in a forensic role (gathering evidence against parents) rather than in the traditional care-giving role of their field.
An Erosion of a Parent's Rights to Make Medical Decisions - As wonderful as modern medicine is and as helpful as most doctors are, they are not perfect. Sadly, medical error is the #3 cause of death in our country according to a 2016 report. And even the best doctors are rarely in a better position than a loving parent to make the difficult decisions for a child.Yet even as the evidence is showing more and more the fallibility of the medical profession, states are heeding doctors' and pharmaceutical companies' urgings to clamp down on parents' rights in medical decisions. California in 2015 notoriously passed SB 277, a bill to remove from parents the right to make an informed medical decision regarding their child's vaccinations. Similar bills were introduced in 19 other states but failed to pass. Proponents of these bills, though, are undeterred, as evidenced by the number of states dealing with similar measures again this legislative session – already as many as 30.
Sign Up to Learn More and Help Protect Children.

We'll send you more information about the state of parental rights in America and how you can help preserve parental rights!
Read Real Stories; Real Problems

Hospital Malpractice Coverup?
Sara and Padraig Keenan
A family in New York found themselves facing allegations of child abuse after their infant died; they contended the charge was fabricated to cover up the hospital's own serious errors in the child's treatment. The couple also had their older two children taken from their care, but returned after two autopsies of the baby showed no signs of criminality.
Taking Children to Experiment?
Hannah and Kayla Diegel
In April of 2014, the CPS/DCS took two sisters at the Phoenix Children's Hospital into custody claiming medical abuse. About a week before, the mother had requested transfer to another doctor when she suspected that the doctors wanted to experiment on her children due to their rare medical condition. Under the state's care, the feeding tubes that had previously fed the girls were removed and the girls lost significant weight. Not only did the court attempt to keep the parents from speaking out against the injustice and advocating for their children, but near Christmas of 2015, the court severed all parental rights and placed the girls up for adoption.
The mother continues to fight and advocate for her girls, as well as for other children who are unjustly taken from their parents. To learn more, see this news article that includes pictures and a timeline, visit the website set up for the sisters, or watch the video from the mother.
No Questioning Allowed
Scott and Jody Ferris
According to HSLDA, who is representing the Ferrises, "Scott and Jody Ferris faced hostile medical staff during Jodi's postpartum care and lost custody of their newborn daughter when they simply questioned whether certain medical procedures were necessary." [emphasis added] Thankfully, a judge returned their daughter the next day. The family sued "the hospital workers and a social services investigator;" as of September 2016, they are still awaiting final resolution. Read more details here.
Diagnosis Dispute Leads to Lost Custody
Justina Pellitier
When Justina's parents disagreed with BCH's analysis, the hospital accused them of medical neglect and asked the state to take custody of her, which it did. Fit parents, backed by a fully licensed and well respected teaching hospital, lost custody of their daughter over a diagnosis dispute, and did not get her home for nearly a year and a half.
Parents Jailed Over False Abuse Claim
Bornhorst and Meade
Imagine the terror of discovering that your 7-week daughter suddenly couldn't move her arm. You rush her to the hospital, and are told it's broken, along with other bones. Unbeknownst to you, your daughter has a rare bone syndrome and vitamin D deficiency rickets that led to these broken bones. But rather than discovering the medical causes, the hospital concludes you must have abused your daughter. You're taken to jail, and all four of your children are taken away from you.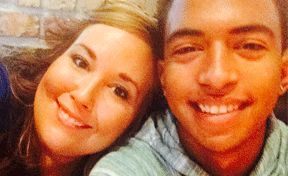 No Multiple Opinions Allowed
Isaiah Rider
The state of Illinois took Isaiah Rider from his mother, Michelle, because she sought multiple opinions for treating her son's pain. When the pain from his neurofibromitosis became too great, mother Michelle (who is a nurse) decided to seek additional options, looking for a hospital that could manage his discomfort. Chicago's Lurie's Children's Hospital took issue with her decision and accused her of neglect. After months in the Chicago foster care system, Isaiah Rider was returned to Kansas City and family members, but remained a ward of the state of Illinois (a state in which he didn't even reside), even after turning 18. It took about two years altogether before Isaiah was finally completely freed, but the wounds from this event will linger.
Taken Away Over Getting a Second Opinion
"Baby Sammy"
In California, "Baby Sammy" was taken from his parents because they left one hospital to seek a second opinion at another before subjecting the child to open-heart surgery.
Family Forced to Flee the Country
Sarah Hershberger
In Ohio, an Amish family was forced to flee the country to spare their daughter unwanted and dangerous chemo-therapy, including a cocktail of drugs not approved for children by the FDA. Reports indicate the girl now appears healthy through natural means.
Sign Up to Learn More and Help Protect Children.

We'll send you more information about the state of parental rights in America and how you can help preserve parental rights!
Social Worker Removes Children
Funkhousers
A family from Clarke County, Virginia, lost custody of their two children when a Child Services Worker – with no medical or psychological training – "determined" that the mother was suffering from Munchausen Syndrome by Proxy. This outdated term (since replaced with the new charge of "medical neglect") refers to a psychological disorder whereby the affected parent is driven to claim that their child is sick in order to draw attention to themselves.
Never mind that medical tests ultimately found the cause of the family's ongoing maladies. The social services worker's unqualified diagnosis led to removal of the children from their home for several weeks, during which time both already-ill children were exposed to tuberculosis. The son also suffered a broken ankle, which the state refused to treat, insisting it was only a sprain.
Mother Arrested
Maryann Godboldo
Detroit resident Maryann Godboldo was arrested in 2011 after a 10-hour standoff with police and CPS who claimed she was not giving her daughter proper medication. The state later discontinued the medication as well, returned the daughter, and dropped the charges – until the appeals court and prosecutors in 2013 opted to go after her again. It wasn't until March of 2014 that those charges were finally dropped as well. Then, in January of 2016, the state appeals court "reversed a dismissal in the case against Maryanne Godboldo and has remanded the matter back to the district court." (read more). Her case was finally resolved in January of 2017 when charges – which had been filed or appealed 5 separate times – were finally dropped. Sadly, they were dropped only because Godboldo suffered a massive aneurysm and is not expected to recover from her current comatose state.
Sign Up to Learn More and Help Protect Children.

We'll send you more information about the state of parental rights in America and how you can help preserve parental rights!