Parental Rights Announces New Executive Director
From ParentalRights.org President Jim Mason:
On Monday, October 28, I was pleased to announce the promotion of Michael Ramey to the position of executive director for ParentalRights.org and for the Parental Rights Foundation.
We recently celebrated Michael's ten years of dedicated service to the cause of parental rights and to the organization. You have no doubt seen his name on the weekly emails, which he writes. Many of you have had the opportunity to speak with him on the phone or to work with him in coordinating your volunteer efforts through the years as well.
In light of his dedication, expertise, and leadership ability, it was a logical step to promote him to executive director, a position I have held in an interim capacity for the last several months.
For the time being, Michael will continue to carry many of his previous duties. For instance, you will still be hearing from him in the weekly newsletter for the foreseeable future. But he will carry additional responsibilities as well, for which he could use your prayers.
Michael is up for the challenge, and I expect the organizations will achieve much in the coming months and years with your continued, faithful support.
Sincerely,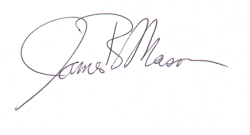 Jim Mason
President
From new Executive Director Michael Ramey:
Dear Champion of Parental Rights,
It has been an honor and privilege to serve alongside you these last ten years in promoting parental rights and the Parental Rights Amendment. With my new assignment, I look forward to finding new and even better ways to work together to bring real and lasting change in our country to protect these rights and our families.
One thing I have learned as deputy director and director of communications: we truly could not have achieved anything without you. Your collective voice has been and remains the true strength of this organization.
I am excited about our ongoing Resolutionary Campaign, and about our upcoming Giving Tuesday effort, as well. And I am blessed with a wonderful team both here in the office and out there among (and including) all of you.
I appreciate each of you and am grateful we are on this journey together!
Sincerely,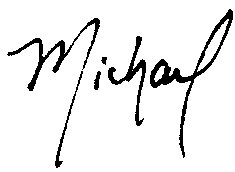 Michael Ramey
Executive Director
Share This