Maine Vote Came Up Short, Paved Way for Success
The effort to pass a parental rights bill in Maine this year came up nine votes short in the House last Friday when LD 472 failed by a vote of 68-76. Emails and phone calls in response to our alert last week closed the gap from an earlier vote, as Reps. Sherman (R-Hodgdon) and Stanley (D-Medway) were persuaded to change their votes in our favor.
While this ends the effort to secure parental rights in Maine in 2017, everyone involved in the effort remains excited about the chance to bring it back in 2018. Rep. Ellie Espling is still prepared to lead the charge, with the continuing support of ParentalRights.org and our allies at Homeschoolers of Maine and Home School Legal Defense Association. In addition, this year's "failed" effort enabled us to identify some lawyers in the Senate whom we believe we can enlist to support the effort next year. We will also be able next year to avoid the wording and placement issues that forced us to work in an amendment this session.
So, while parental rights in Maine currently remain protected only by the courts – which is thin protection indeed! – we have great confidence that together we can change that in the coming year.
Sincerely,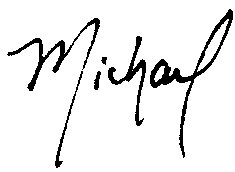 Michael Ramey
Director of Communications & Research
Share This