Calls Needed in Select Maine Districts for Parental Rights
Dear Parental Rights Champion in Maine,
Parental Rights in Maine may now depend on you–the select few who live in the district of a potentially pivotal state representative.
On Thursday, June 8, the Maine House voted against the parental rights bill, LD 472, by a vote of 78-69 (3 absent, 1 excused). But the bill is still alive in the Senate.
If the Senate votes in favor of parental rights, which is likely, then LD 472 can go back to the House for one final chance to overturn last Thursday's vote.
The problem is, of course, that it's still the same House that voted it down last week. So we need your help to reach out today to the potential swing votes.
If your lawmaker is on this list, please email him today in support of LD 472:
Rep. Ackley (C – Monmouth) – Kent.Ackley@legislature.maine.gov
Rep. Alley (D – Beals) – Robert.Alley@legislature.maine.gov
Rep. Battle (I – South Portland) – Kevin.Battle@legislature.maine.gov
Rep. Casas (I – Rockport) – Owen.Casas@legislature.maine.gov
Rep. Grohman (D- Biddeford) – Martin.Grohman@legislature.maine.gov
Rep. Hickman (D – Winthrop) – Craig.Hickman@legislature.maine.gov
Rep. Sherman (R – Hodgdon) – Roger.Sherman@legislature.maine.gov
Rep. Stanley (D – Medway) – Stephen.Stanley@legislature.maine.gov
ACTION NEEDED
If your lawmaker is on the list above, it is extremely important that you contact him today.
Identify yourself by name
and address
(so they know you are from their district). Then, urge him to support parental rights by voting in favor of LD 472 as amended.Finally, pass this on to other supportive parents you know in your district and ask them to join you in speaking up.
We are all with you in this, but because many of us are outside the district, our voices will have no impact. We are counting on those of you in these districts to speak up for those of us who can't. You must speak for all of us!
•••••••••••••••••••••••••
BACKGROUND
(from Attorney Scott Woodruff)
There are three types of citizen rights: absolute, fundamental, and ordinary. Each type gets a different type of protection. If a right is absolute, the government can't touch it. If a right is ordinary, the government can put virtually any restriction on it.
Between these two extremes are fundamental rights. When a right is labeled as fundamental, the government can restrict it only if it meets three criteria. (1) The need for a restriction must be compelling. (2) The type of restriction must be narrowly focused to meet the need. (3) And the restriction must cause the least possible actual constraint on the citizen that is required to get the job done. In the language of the courts, these three used together are called "strict scrutiny".
The right to decide how your children are reared has been considered a fundamental right since 1925, according to the U.S. Supreme Court. (It has never been considered absolute.)
But in 2000, something incredibly confusing happened. The U.S. Supreme Court issued a decision (Troxel v. Granville) which SAID parental rights were fundamental but stunningly the Court refused to come right out and say whether parental rights deserve the protection of strict scrutiny that all other fundamental rights receive.
With this deafening silence, many courts began assuming that the U.S. Constitution does not really require that a government restriction on parents pass the strict scrutiny test. Since then, more than 25 courts have refused to treat the rights of parents as deserving of strict scrutiny. In effect, those courts treated the rights of parents as if they had been downgraded to ordinary rights.
This "downgrading" has not happened in Maine courts–at least not yet. But as of today, there is absolutely nothing that would prevent a Maine judge from deciding to downgrade your right to rear your kids to an ordinary right and take away strict scrutiny protection. This would be a crushing blow to normal family relationships.
Think of how the government regulates welfare benefits, drivers licenses, banks and insurance companies–piles and piles of regulations! These regulations are rarely overturned because they restrict rights that are merely ordinary. That is how the government would be empowered to regulate parenting if parental rights are downgraded to ordinary.
How the U.S. Constitution is interpreted by judges will vary over time. But the U.S. Constitution is not the only source of citizen rights! State legislatures can–and often do–enact laws to protect rights. In fact, 10 states have decided to put parental rights on the books rather than let them toss in the wind with every new judicial decision.
Now it's Maine's turn. LD 472 is a simple, straightforward, uncomplicated solution. It puts into black and white that the rights of parents are fundamental and deserve the protection of strict scrutiny.
Because LD 472 merely puts into law what the Maine Supreme Court has already said (in Rideout v. Riendeau, for example), its enactment would actually cause no change whatsoever. Nor is it intended to cause change. It is intended to prevent a harmful change–the downgrading of parental rights in Maine to ordinary. It's like a seatbelt–most of the time it makes no difference, but if you are in an accident, it could save you. LD 472 protects your right to raise your kids from the "accident" of a judge in Maine deciding it's time to downgrade parental rights.
LD 472 gives parents no new rights. Parents won't be able to do anything after its enactment that they could not do before its enactment. It won't impact compulsory attendance laws, child labor laws, or child abuse-neglect laws because those all pass the strict scrutiny test, as universally recognized.
A technical note: the text of LD 472 that you will currently see on websites is not the final version. The sponsor has submitted an amendment to fully incorporate strict scrutiny protection.
For additional detail, I invite you to read the written testimony I submitted to the committee on May 2.
•••••••••••••••••••••••••
THANK YOU!
Thank you for standing up and speaking up for all parental rights champions in your state!
Sincerely,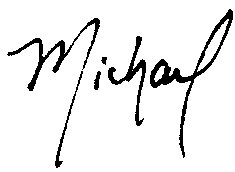 Michael Ramey
Director of Communications & Research