It's "Go Time" in Congress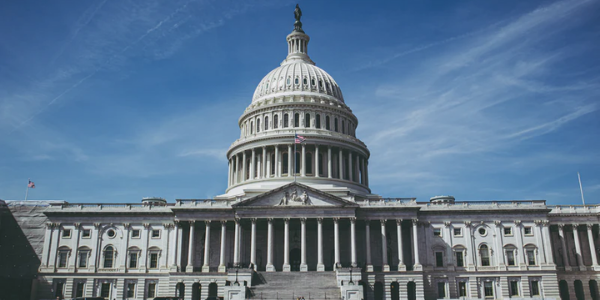 The DC "Minor Consent for Vaccinations Act of 2020" is now in Congress, where we have only a few weeks to pass a crucial veto resolution before it becomes law in the district and a model for other states to follow.
You should have received a special email yesterday alerting you to S.J.Res.7 in the Senate and H.J.Res.25 in the United States House, both containing the resolution to veto the Minor Consent Act. In case you missed it, you can read that here.
Here's what you need to know:
DC bill 23-171, the "Minor Consent for Vaccinations Act of 2020," would not only allow children as young as 11 years old to give legally binding consent to receive a vaccine, it would also prohibit the provider from recording the shot in the child's medical record; require the provider to send the record only to the child's school; prohibit the school from recording the vaccination in any record the parents might see; and even prohibit the insurance carrier from sending an explanation of benefits listing the vaccination.
The purpose of these provisions is clear: they're meant not just to cut parents out of their child's medical decisions, but also to keep the parents from ever knowing the vaccination took place. And if the family physician is not the one administering the shot? Well, there's no way for them to find out about it, either.
What's even worse, once this bill has passed in DC, it will become an example for other states to follow. Soon it will be in my state and yours, and our children will be the ones in danger.
So right now we are urging everyone to contact your members of Congress—both the House and the Senate—and urge them to support H.J.Res.25 (in the House) or S.J.Res.7 (in the Senate) to veto this dangerous DC law. You can contact them directly and easily using the VoterVoice system of our allies at Home School Legal Defense Association here.
If your congressman or senator is a Democrat, they especially need to hear from you. Since both resolutions are championed by Republicans, Democrats may be slow to sign on. And since DC's own congressional representative, Delegate Eleanor Holmes Norton, has recently spoken out in favor of DC's overreaching act, it will be even tougher for Democrats in Congress to take a stand for parents against this bill.
They will need your encouragement to do the right thing—to respect families and protect children.
What's more, if they are a Democrat, don't just ask them to vote "yes" on their resolution. Urge them to consider signing on as a cosponsor. Their name on the resolution will reflect the bipartisan nature of support for parents and families that we see in our society at large.
So please take a moment today to reach out to your lawmakers and urge them to take a stand for children by supporting the veto resolutions in Congress.
If this dangerous legislation is allowed to stand in DC, it will soon rear its head in your state, as well. We must stop it now, before it spreads and places more children's lives in danger.
Thank you for standing with us to protect children by empowering parents.
Sincerely,
Michael Ramey
Executive Director