D.C. Meetings Lead to Major Success!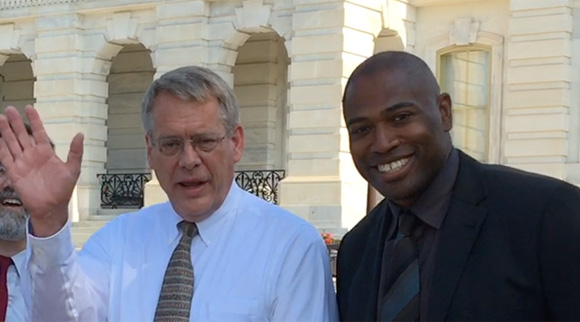 Our "Parental Rights on the Hill" day July 13 was a rousing success and resulted in excellent news for the Parental Rights Amendment (PRA)! We gathered our board members from all over the country for a meeting in D.C. and connected them with members of Congress while they were here.
We scheduled three kinds of meetings going in: friendly meetings with members of Congress we expect will cosponsor the PRA again this year, challenging meetings with members who have never sponsored before, and "business" meetings with leaders we thought might truly champion the Amendment.
In the process, we secured some exciting news, but with the caveat that we need to sit on it for the next two or three weeks. When we can give you that report, though, we will all have exciting work to do!
Each member of our board in attendance got to meet with their own congressman—whether Ken Calvert (R-CA), Bob Johnson (R-OH), or Lou Barletta (R-PA). We also met with Sen. Bob Casey (D-PA), and stopped by the offices of Sens. Toomey (R-PA) and Portman (R-OH).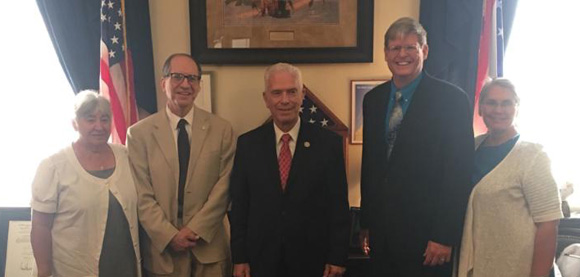 There was, however, one exception. Instead of visiting his own congresswoman, former University of Alabama running back and ParentalRights.org board vice-president Shaun Alexander thrilled the offices of Sen. Strange (R-AL), Rep. Aderholt (R-AL), and Rep. Sewell (D-AL). (He has a pretty big fan in Rep. Steve King's office as well!)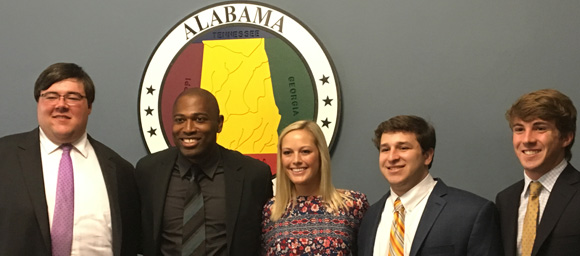 Then the board came together to visit Rep. Steve King (R-IA). Rep. King was especially gracious, taking nearly a half hour out of an extremely busy day to sit down and talk with all of us personally about his support for parental rights.

The final meeting of the day wasn't so much for lobbying, but more of a chance to begin coordinating some really big plans for the PRA.
The board had some opportunities during the day to touch base with each other, particularly over dinner. Lunch was also a highlight, featuring an outstanding speaker (and new friend to ParentalRights.org), Dr. Pat Ware. Ware has held various human services-related positions in every administration since President Carter, and she is respected by members of both parties as an expert on child welfare and families in the inner cities.

For our staff, the day began before 6:30 a.m. and didn't wrap up until almost 9:00 p.m. It was long and exhausting, but it was well worth it!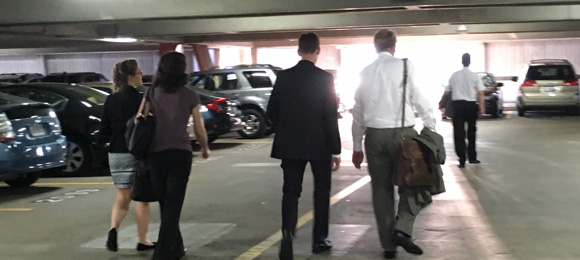 Every meeting went well, and every board member reported having a fulfilling and productive day. Personally, I could not be happier with the outcomes!
******This Success Is Yours******
Without your support, we could not have victories like this one, and we would never see the Amendment introduced, let alone passed. Some of the offices we visited Thursday specifically told us they have been hearing from their constituents—and we haven't even held a call blitz!
If you haven't given lately to sustain the effort, now would be the perfect time: your gift can offset the costs from Thursday and fuel an exciting drive that will get underway in the next few weeks!

Whether you can give or not, we thank you for your ongoing support of this vital cause. We can't do any of this without you. We are dependent on your donations, your grassroots support, your calls and emails to Congress, your sharing the issue with your friends, and even your prayers for our success.
For all of these, we thank you. The resounding success of last Thursday is one we share with you all!
Sincerely,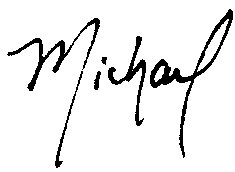 Michael Ramey
Director of Communications & Research
Share This