Parental Rights Amendment Introduced Today!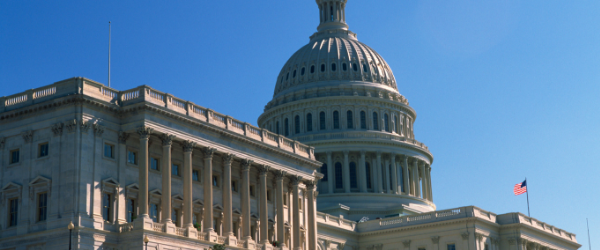 Dear Champion of Parental Rights,
Rep. Jim Banks (IN-3) is introducing the Parental Rights Amendment in the U.S. House today, joined by fifteen cosponsors.
Maggie McKneely is ParentalRights.org's federal relations liaison on Capitol Hill.
"Despite the negative, partisan atmosphere in DC right now," Maggie reports, "the Parental Rights Amendment has garnered a lot of positive discussions. Our friends and supporters on Capitol Hill still consider the Parental Rights Amendment a priority and continue to champion it in the face of higher-profile issues."
An early adjournment this week could easily have delayed introduction to Tuesday, but Rep. Banks recognized the need to send a message regarding the importance of this issue.
Through the work of Rep. Banks' staff, Maggie's contacts, and your many calls and emails to your congressmen's offices, the Amendment has already garnered 15 cosponsors, including six who were not cosponsors of the prior Amendment effort from 2018.
"We've been able to talk to the offices of freshman members and those who have never cosponsored and gotten people interested who haven't been before," Maggie tells me. "Parental rights is an issue all Americans can support, regardless of party, and many on the Hill recognize that."
Who's on First?
Fifteen members of Congress have signed on as "Original cosponsors," meaning their names will already be on the PRA resolution when it is first introduced this afternoon.
Original cosponsors include: Rep. Alex Mooney (WV-2), Rep. Bill Posey (FL-8), Rep. Vicky Hartlzer (MO-4), Rep. Jeff Duncan (SC-3), Rep. Doug Lamborn (CO-5), Rep. Brian Babin (TX-36), Rep. Pete Olson (TX-22), Rep. Steve Watkins (KS-2), Rep. Debbie Lesko (AZ-8), Rep. Ron Wright (TX-6), Rep. Mark Meadows (NC-11), Rep. Ted Budd (NC-13), Rep. Doug LaMalfa (CA-1), Rep. Ted Yoho (FL-3), and Rep. Tim Walberg (MI-7).
Take Action
If any of the above is your congressman, send them a short email thanking them for their support. Don't call their office, as that ties up their time and resources. Our practice is to make phone calls (emails when necessary) to request or demand action, but to always send our thanks by email. Believe me: your congressman's office will appreciate this!
If your congressional representative is not on the above list, it's not too late to call them and ask them to sign on as a cosponsor. They won't be "original cosponsors," but they can still sign on to show support for parental rights.
You can find their contact information here.
When you call, tell them you are a constituent and that you are calling to encourage your representative to sign on with Rep. Jim Banks of Indiana as a cosponsor of the Parental Rights Amendment he is introducing this afternoon. (They can contact Tanner Spencer in Mr. Banks' office.)
Your phone calls, coupled with Maggie's visits and the tireless efforts of Rep. Banks and his staff, gained fifteen original cosponsors in only three weeks. Together we can gain even more support in the days ahead.
Rep. Banks' strong leadership has put us in a great position for a strong showing in this new Congress.
Thank you for standing with us as we prepare for exciting days of Amendment progress ahead!
Sincerely,
Michael T. Ramey
Executive Director