Introducing ParentalRights.org's New President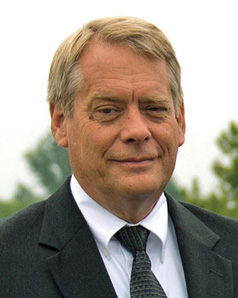 "Let's get Jim Mason in here to discuss this." In the eight years I've served at ParentalRights.org, I don't know how many times a discussion on strategy or legal language included Mike Farris saying those words. In a meeting of the ParentalRights.org board on January 9, it's as though Mike made the suggestion one more time.
In response, the board elected Jim Mason to succeed Farris as the president of ParentalRights.org.
Mason, father of 7 and a 15-year member of the legal staff at the Homeschool Legal Defense Association that Farris founded in 1983, was named HSLDA's vice president of litigation in 2016. He has experience in defending parental rights around the country, including before the Supreme Court.
Significantly, Mason was in discussions with Mike Farris on ParentalRights.org from its founding and even before. "I was there when the organization was a 'notes on a napkin' idea with Mike Farris and (PRO board member) Mike Smith," Mason asserts. "We worked out the initial amendment language together."
Mason has been an officer of the organization since its inception, serving as the secretary of the ParentalRights.org board prior to his election as president.
So though his name may not be familiar to you now, he is no newcomer to ParentalRights.org or to our mission.
"I think we have a lot of exciting opportunities before us this year," Mason recently told the staff. "We need to be ready to take advantage of them. But the opportunities are very exciting."
Your ParentalRights.org staff looks forward to working with Jim Mason in the months and years to come to defend parental rights. Thank you for continuing to stand with us through this transition!
Sincerely,
Michael Ramey
Director of Communications & Research