National Database of School Children Launched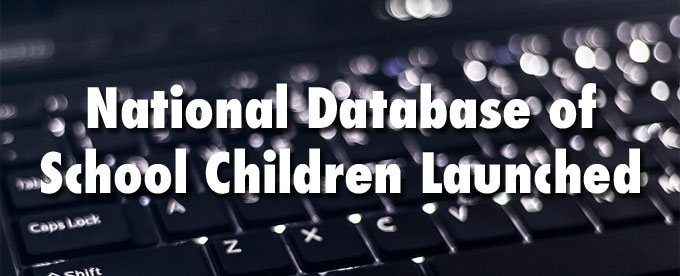 [Updated 6/6/17]
Last week the SXSWedu Technology Conference in Austin, Texas, featured a new project that has many educational technology companies very excited – and that has many parents angry and deeply concerned. The project is called inBloom – a massive national database of personal information on public school students – and it is already up and running. Largely funded by the pro-internationalist Bill & Melinda Gates Foundation, the $100 million project contains information on millions of children to date.
So far, at least 9 states are using or planning to use the system: Colorado, Delaware, Georgia, Illinois, Kentucky, Louisiana, Massachusetts, New York, and North Carolina.
But parents in New York are furious that their child's information is being shared with private companies "to create a national database for businesses that contract with public schools," according to the New York Daily News.
Data being stored includes identifying information such as name, address, and social security number, along with school grades, attendance, and even information on hobbies, interests, and attitudes toward school.
School boards and education materials producers are very excited. Product Manager Jeffrey Olen of CompassLearning, an education software company, told Reuters, "This is going to be a huge win for us." And Brandon Williams, a director at the Illinois State Board of Education, told them, "We look at personalized learning as the next big leap forward in education."
But parents are equally "excited" – and deeply concerned – about all of that data being collected about their child and stored in a massive database with nationwide access by anyone with whom the school system would like to share it. And that's saying nothing of hackers who might get at it illegally.
The Electronic Privacy Law Center in Washington is suing the U.S. Department of Education over this issue. Their administrative counsel, Khaliah Barnes, told the Daily News, "It's a lot of smoke and mirrors. What happens if a company using the data is compromised? What happens if the company goes out of business? We don't know the answers."
Donna Lieberman of the New York Civil Liberties Union is also concerned. "Turning massive amounts of personal data about public school students to a private corporation without any public input is profoundly disturbing and irresponsible," she told the Daily News. Her organization has blasted the state for not giving parents any notice of the plan or the opportunity to opt their child out of the program.
Those who believe there is no need for a Parental Rights Amendment tend to fall into one of two groups. Either they believe the government would never really threaten the right of fit parents to direct the upbringing of their child, or they believe the government would make better decisions than most parents. Secretly shipping personal and educational data on millions of school students to a private corporation seems like an excellent way to prove both of these groups wrong. Far more important, it leaves the identities, reputations, privacy, and future of our children at stake.
Action Items
1. Join our email alert list. If you haven't already done so, please sign up so we can send you more information about parental rights, as well as urgent updates as they come. (If you received this email directly from ParentalRights.org, you are already signed up.) The Amendment will codify in the U.S. Constitution the fundamental right of parents to direct the upbringing, education, and care of their children.
2. Pass this email to as many friends and family as you can who might be concerned over this privacy violation in the public schools of America. While you're at it, encourage them to sign the petition and join the fight to protect children by empowering their parents.
5. Make a generous donation* to ParentalRights.org to support our ongoing efforts to halt threats such as these.
Together we can empower parents, and empowered parents can halt the invasion of their children's privacy. Thank you for teaming with us to protect our children by preserving parental rights.
Sincerely,
Michael Ramey
Director of Communications & Research
* Because ParentalRights.org is a 501(c)(4) lobbying organization, we regret that donations cannot be deductible for income tax purposes.