Double Your Dollar Today Only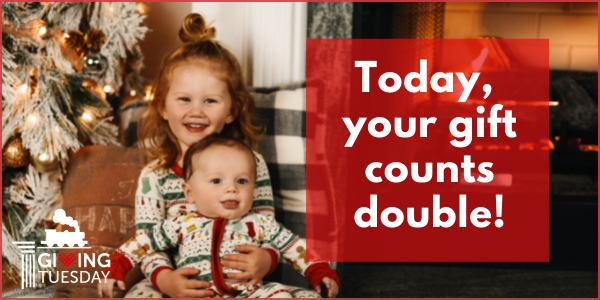 Today is #GivingTuesday, and it's the one day you can double every dollar you give to ParentalRights.org or the Parental Rights Foundation.
That's because generous supporters have agreed to match every dollar given, up to $45,000. That's every dollar up to our $90,000 goal!
From school boards across the country to the gubernatorial election in Virginia on November 2, the parental rights movement has gained momentum like a freight train and parents WILL NOT be stopped in 2022.
Today is the day to build that momentum even more by doubling every dollar. You give $1, the movement gains $2.
So please take a moment right now to make your best possible gift to ParentalRights.org (not tax deductible, but can be used for political efforts like urging state senators to vote for a parental rights bill) or the Parental Rights Foundation (cannot be used for political efforts, but is a tax deductible gift). Whichever way you give, every dollar will be matched for parental rights!
Then, please urge your family and friends to get on board, too.
Together we can protect children by empowering parents into 2022 and beyond!
Sincerely,
Michael Ramey
Executive Director