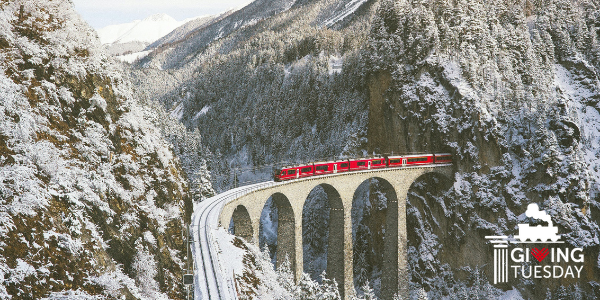 Tomorrow is #GivingTuesday, and your Parental Rights Foundation and ParentalRights.org are poised to make it our biggest day of giving ever!
This year, generous supporters have pledged to match up to $45,000 in gifts. That means that for every dollar given, ParentalRights.org or the Parental Rights Foundation will receive $2.
That's why we've set our one-day goal this year at $90,000—to earn 100% of those matching gifts.
If we can do that, it will be our largest single day of revenues ever!
And that's fuel for defending families like Scott and Jane in Virginia, who are prohibited by law from considering religion when hiring a babysitter to help them raise their daughter with special needs.
It will fuel efforts like the one in Florida that saw the passage of the Parents' Bill of Rights in 2021.
It will fuel more model bills like the ones we have taken to the American Legislative Exchange Council to protect parental rights as fundamental, to outlaw anonymous reports to child abuse hotlines, and to provide due process before a parent's name goes on a child abuse registry.
With your support, we can continue all these efforts and do so much more!
So, are you on board? Are you ready to give your best gift this #GivingTuesday?
Even more importantly, are you ready to spread the word to your friends and family so they'll get on board and support parental rights?
Many Americans have awakened to this issue in recent months and are looking for a way to join this movement and make a real difference for their children and for the future.
We can make that difference. Will you let them know we're here so they can get on board, too, and be a part of our shared success in defending families?
Thank you for reading. I look forward to seeing what we can do together to win for families this #GivingTuesday and beyond!
Sincerely,
Michael Ramey
Executive Director
PS:—Follow our progress online tomorrow at Facebook.com/parentalrights.org.