Don't Let the Senate Forget

Last month many of you reached out to your U.S. Senators while they were home for the August Recess and encouraged them to cosponsor the Parental Rights Amendment, S.J. Res. 48, led by Sen. Lindsey Graham (R-SC). Since they got back to Washington earlier this month, though, some of them seem to have forgotten all about it in the flood of other matters.
At least that's what we might conclude from the fact that no additional senators have signed on to the measure since Congress returned after Labor Day.
So now it's time to remind them to get on board.
Contact Your Senators About Parental Rights
– Use the Advocacy Site – Our friends over at Home School Legal Defense Association have put together a letter urging your lawmakers to join this vital cause. If you are already part of their activist network or are a homeschooler wanting to register with them, you can access their letter and quickly send it to your lawmakers through their advocacy site.
OR
– Simply cut, paste, and edit (optional) the following and email it to your senators to urge them to sign on. We are asking that they contact Sen. Graham's office and ask to become a cosponsor of S.J. Res. 48.
Dear Senator:
I am heart-broken by the case of Charlie Gard, the critically-ill 10 month old child in the United Kingdom who died this summer. English and European Courts refused to let his parents bring him overseas for medical care citing "the best interests of the child" standard.
I believe that the Parental Rights Amendment to the US Constitution (S.J. Res. 48) would ensure that such a horrific decision would never happen here in the United States. I urge you to support the Parental Rights Amendment to the Constitution to ensure that loving parents are legally protected in their ability to nurture, raise, and care for their minor children.
The Parental Rights Amendment has been introduced in previous Congresses, and has bipartisan support across the United States. Please support the Parental Rights Amendment to protect children and their families.
If you visited your senators last month, you might want to mention that in your correspondence with them as well.
Thank you for reaching out again to let the Senate know parental rights are worth standing up for!
Sincerely,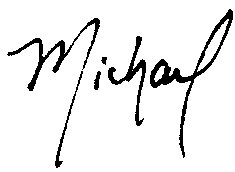 Michael Ramey
Director of Communications & Research
Share This