A Conversation with a ParentalRights.org Donor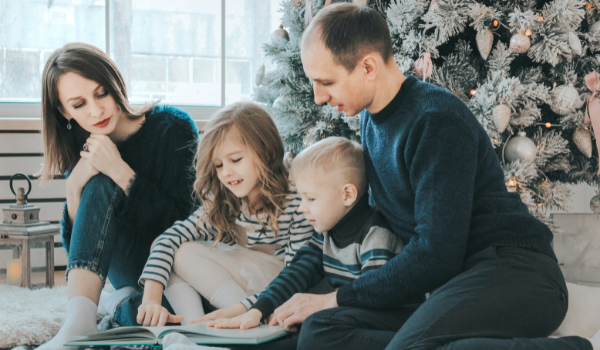 Dear Parental Rights friends,
When I was in San Diego at the beginning of the month to present our model state parental rights statute at the American Legislative Exchange Council Summit, I also was able to get lunch with one of our donors, Steve.
Steve and his wife Cathy have been faithful and longtime donors to the cause of parental rights. They have seven children, two of whom were adopted from overseas. Like you, they know how critical protecting the fundamental right of parents is to their family, to their community, and ultimately, to our nation.
Steve and I hit it right off. We didn't want our lunch to end. As we were heading back to the car, Steve asked me a question that was important enough that I wanted to share it with all of you, too. (I asked Steve to review this email, and he gave it his okay.)
Steve told me that he wanted to be able to go back to Cathy (she had been planning to join us but wasn't able to at the last minute) and give her a list of the Parental Rights Foundation's needs. He asked me what we needed by the end of the calendar year. I mentioned a few of our top needs right then and there, but I thought that Steve's question is probably one you have, too.
As you know, ParentalRights.org and our charitable arm, the Parental Rights Foundation, are 100% dependent on you. The work that we're doing in the media, in our 50 state legislatures, in the courts (both at the state and federal level), and in Congress, is only possible because of your generous donations. And we never lose sight of the fact that many of you are raising your children or grandchildren, paying for educational expenses, and have other demands on your hard-earned money. You have the deep gratitude of each and every person on staff at ParentalRights.org and the Parental Rights Foundation.
As you consider your year-end giving, I'll share with you the same list I shared with Steve, as well as some additional needs:
Our renewal dues are coming up at the American Legislative Exchange Council (ALEC). We use our membership there to meet with numerous state legislators, to build relationships with allied organizations, and to advance model state statutes (like our parental rights statute, and our two model state statutes to promote due process and protections in our child welfare laws). Those annual dues are $8,500.
Our litigation expenses are mounting. We are currently representing families in federal district court Washington, DC, and in state court in the Commonwealth of Virginia.

We need to hire a full-time legislative assistant who would help Michael Ramey (our Executive Director) coordinate the burgeoning number of state parental rights bills and support our volunteers who are on the ground across the nation.

Our donor and contacts database is state of the art, secure, and perfect for our organization. But it costs $1,400 a month to license and operate.
Those are some of our urgent needs. But beyond that, we have identified some of our long-term goals. If we could meet these funding goals sooner rather than later, we'd be better equipped to seize this historic moment for parental rights and achieve some long-lasting successes that will benefit parents across the nation:
We are discussing an advertising campaign that will provide information to policy makers at the local, state, and federal level when they are thinking about parental rights. This advertising campaign will be scalable, meaning if we only raise $10,000, we can put it in a small online media market that will be most effective. If we raise $100,000, we can go bigger. If we raise $1,000,000, we can do an aggressive, nationwide media campaign to advance and promote parental rights. Remember, many legislative staffers and other policy makers in our nation are not parents. Providing them with talking points and reminders about parental rights will go a long way toward advancing parental rights.
We are constantly approached by individuals who are looking for legal help in their cases against government overreach in the area of parental rights. We are unfortunately forced to turn away most of these potential cases due to limited bandwidth. We would like to hire another full-time attorney to enable us to take on more cases and increase our reach through amicus curiae (friend of the court) briefs in cases regarding parental rights across the nation. To bring on a full-time skilled litigation attorney would cost between $100,000 and $150,000 a year.
If you would like to partner with us, you can make an end-of-year tax-deductible donation here. If you would like to make a major gift, please contact me directly at will@parentalrights.org.
Thank you for standing with us for parental rights.
Very truly yours,
William A. Estrada, Esq.
President, ParentalRights.org and the Parental Rights Foundation