Come Out to Show Your Support
Just Two Weeks Until the Big Day!
Please join us in the PA capitol rotunda…and invite your friends and lawmaker to come!
Now's your chance to get your questions answered, get your friends and lawmakers excited about parental rights, and send a message that parental rights matter! HSLDA's and ParentalRight.org's Maggie McKneely (pictured) will be among the presenters.
HB 1349, a bill protecting parental rights, is currently in the PA House. Invite your lawmaker to this event to help him or her understand how important it is to preserve parental rights! Your lawmaker's contact info can be found here, and here's an invite to download, print, and mail.
Please come out and show your support of parental rights!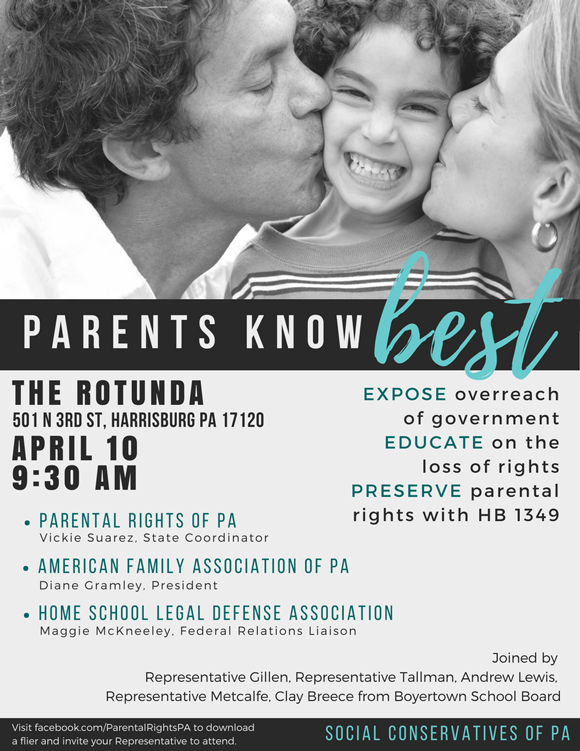 Please Share with Your Friends.